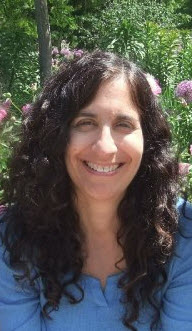 "Holistic Health to Go" is a compilation of health articles and resources. This health website covers the important subjects of holistic nutrition, hidden causes of illness, prevention and natural cures to disease. You will also find articles discussing mental health, GMO's, food safety and vaccinations.
I am a clinical social worker who is passionate about holistic health and healing. I write for two major, highly respected holistic health websites: Natural News and Vac Truth.
Our family experienced a serious health crisis in 2008, which began my journey into alternative medicine. I quickly realized that conventional medicine did not have the answers for many chronic health conditions and that in fact many standard medicine practices contribute to disease. In the search for healing for our family, I became knowledgeable and passionate about holistic health.
As I became immersed into a new world of holistic healing, nutrition and politics, I quickly felt a strong need to share what I had learned with others, in hopes of preventing suffering and promoting healing. My efforts began with close family and friends. Some were receptive, while other were not. Fortunately, my treasured husband and children embraced our new way of looking at the world and have been my strongest supporters. I began exploring holistic approaches to mental health and incorporated those into my counseling practice for those open and interested.
This website is my latest effort to share what I have learned and continue to learn about holistic healing. Knowledge is power. I believe strongly that an informed decision is important in making one's nutrition and healthcare choices. There are many paths towards healing. I believe fully in the information that I share, although I am always learning and evolving.   I invite you, my treasured readers to join me in the pursuit of good health, and add to the conversation. This blog is dedicated to the pursuit and joy of health, the one blessing we often take for granted until things go astray.
To learn more about me, my views on health and reasons for starting this website, you may read by first blog here: Welcome to Holistic Health to Go. You may also follow me on facebook by clicking "like "on my facebook page. My postings should show up in your news feed. If you then directly underneath "like" check "get notifications" you will be notified of my new postings.
To good health,
Michelle